Introduction
In a world grappling with the environmental crisis, the urgent need for sustainable solutions has never been more apparent. Green technology, also known as clean technology or cleantech, offers a ray of hope for our planet's future. 
With its focus on harnessing renewable resources and reducing carbon emissions, green technology is paving the way to a greener and more sustainable world. This article explores the various aspects of green technology and its potential to lead us into a brighter and more eco-friendly future.
The Importance of Green Technology
Green technology plays a vital role in addressing environmental challenges and ensuring a sustainable future. By integrating innovative and environmentally friendly practices into various industries, green technology aims to minimize the impact of human activities on the planet. 
It promotes resource efficiency, reduces pollution, and mitigates climate change. As we strive to transition to a low-carbon economy, the development and adoption of green technology are crucial for achieving our environmental goals.
Solar power is a prime example of green technology revolutionizing the energy sector. The utilization of photovoltaic (PV) panels to convert sunlight into electricity is a sustainable alternative to traditional fossil fuel-based power generation. 
Solar energy is abundant, clean, and inexhaustible, making it an ideal solution for reducing greenhouse gas emissions and combating climate change. The future of solar power looks promising, with advancements in technology making solar panels more efficient and cost-effective.
Wind energy is another renewable resource that green technology has harnessed to generate electricity. Wind turbines, often seen dotting the landscape, capture the kinetic energy of the wind and convert it into electrical power. 
Wind farms have the potential to produce vast amounts of clean energy, making them a vital component of the transition to a sustainable energy system. Continued advancements in wind turbine design and offshore wind farms offer exciting possibilities for meeting our energy needs without harming the environment.
Hydropower has been a longstanding source of renewable energy, and green technology is maximizing its potential. By harnessing the power of flowing water, hydropower plants generate electricity with minimal greenhouse gas emissions. 
Large-scale hydroelectric dams, as well as small-scale run-of-the-river systems, contribute to a greener energy mix. However, it is essential to balance the benefits of hydropower with the preservation of aquatic ecosystems and the rights of local communities.
Energy Efficiency: Doing More with Less
Green technology promotes sustainable practices and harnesses renewable resources to minimize environmental impact, reduce pollution, and mitigate climate change. By adopting green technology solutions, we can transition to a low-carbon economy and create a greener planet for future generations.
Smart Grid Technology
Smart grid technology is revolutionizing the way we manage and distribute electricity. By incorporating advanced sensors, communication networks, and data analytics, smart grids enable real-time monitoring and optimization of energy consumption. 
They enhance the efficiency of power delivery, reduce transmission losses, and facilitate the integration of renewable energy sources into the grid. With smart grids, we can optimize energy usage and reduce our carbon footprint.
Energy-Efficient Buildings
The construction and operation of buildings have a significant impact on energy consumption and emissions. Green technology offers innovative solutions to enhance the energy efficiency of buildings. 
From passive design strategies, such as proper insulation and orientation, to the integration of smart building management systems, energy-efficient buildings can significantly reduce energy demand. 
Additionally, renewable energy systems, like solar panels and geothermal heat pumps, can power buildings while minimizing their environmental impact.
Transportation: Electrifying the Future
The transportation sector is a major contributor to greenhouse gas emissions. Green technology aims to transform this sector by promoting electric vehicles (EVs) and alternative fuels. 
EVs offer zero tailpipe emissions, reducing air pollution and reliance on fossil fuels. With the expansion of charging infrastructure and advancements in battery technology, EVs are becoming more accessible and practical. 
Additionally, the development of sustainable fuels, such as hydrogen and biofuels, presents alternative options for greener transportation.
The Role of Green Technology in Agriculture
Green technology not only addresses environmental challenges but also presents economic opportunities. The development and adoption of green technology can lead to job creation, market growth, and technological advancements.
Sustainable Farming Practices
Agriculture is a vital sector that relies on the earth's resources. Green technology is transforming traditional farming practices to minimize environmental harm and ensure food security. 
Sustainable farming techniques, such as organic farming, precision agriculture, and agroforestry, reduce the use of synthetic inputs, optimize resource utilization, and promote biodiversity conservation. 
These practices enhance soil health, mitigate climate change, and protect water resources, leading to more sustainable and resilient agricultural systems.
Vertical Farming and Urban Agriculture
Innovations in green technology have given rise to vertical farming and urban agriculture, which offer solutions to the challenges of limited land availability and urbanization. Vertical farms utilize indoor cultivation techniques, such as hydroponics and aeroponics, to grow crops in vertically stacked layers. 
This approach maximizes space utilization, reduces water consumption, and minimizes the need for pesticides. Urban agriculture initiatives, including rooftop gardens and community gardens, bring food production closer to urban areas, promoting local food systems and reducing the carbon footprint of food transportation.
Precision Agriculture and Digital Solutions
Green technology leverages digital solutions and data analytics to optimize agricultural practices. Precision agriculture integrates technologies like satellite imagery, drones, and sensors to monitor crops, soil conditions, and weather patterns. 
By providing real-time data and insights, precision agriculture enables farmers to make informed decisions, optimize resource allocation, and reduce inputs like water and fertilizers. These digital tools improve farm productivity, minimize environmental impacts, and contribute to sustainable food production.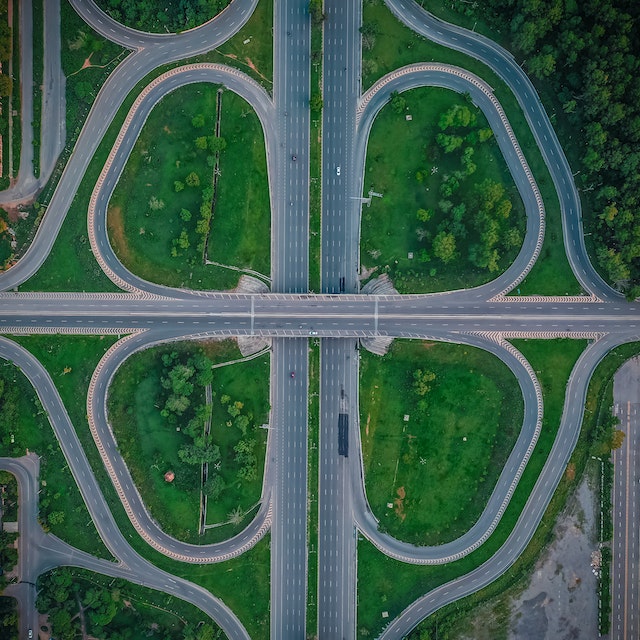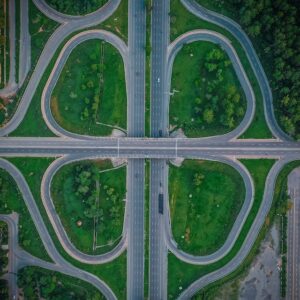 The Future is Now: Green Technology Leading the Way
Green technology holds immense potential for transforming our world and securing a greener future. By investing in research and development, fostering innovation, and promoting sustainable practices, we can leverage green technology to address pressing environmental challenges. 
Governments, businesses, and individuals must collaborate to accelerate the adoption of green technology and create a more sustainable society.
The future is indeed now when it comes to green technology leading the way to a greener planet. With its focus on renewable energy, energy efficiency, sustainable waste management, and innovative agricultural practices, green technology offers a pathway to a more sustainable and resilient world. 
By embracing and investing in green technology, we can create a harmonious relationship between human progress and environmental preservation. Together, let us seize the opportunities presented by green technology and build a greener future for generations to come.