For many people, the experience of public speaking can be nerve-wracking, resulting in anxiety and affecting their message delivery. However, the availability of teleprompters online has made it easier than ever to deliver speeches with clarity and confidence. We will explore in this article how these cutting-edge tools empower speakers by enhancing their speech delivery, boosting their confidence, and guaranteeing message clarity.
Different Ways Online Teleprompters Supports Speakers
Overcoming the Fear of Forgetting
The fear of forgetting important points or losing track of the speech flow is one of the biggest obstacles to public speaking. There are a variety of ways online teleprompters can help speakers overcome this fear. By displaying the speech text in a scrolling manner, free online teleprompters address this issue by ensuring that speakers maintain a steady rhythm and do not miss any important details.
Speakers don't have to worry about losing their place or forgetting important information because the script is right in front of them. Instead, they can confidently concentrate on their delivery.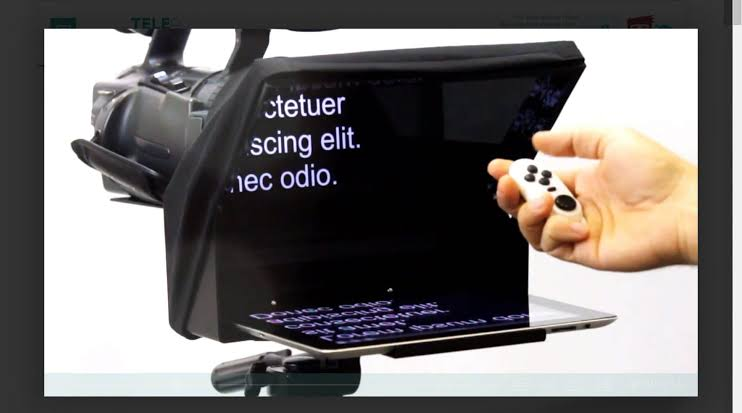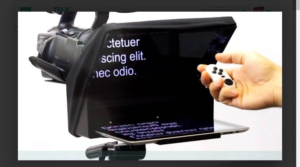 Enhancing Eye Contact and Engagement
It is essential to maintain eye contact with the audience throughout the speech to establish rapport and engage them. By putting the text close to the camera lens, free online teleprompters play a big part in this.
Speakers can maintain eye contact with the audience while delivering their message by reading the script on the teleprompter screen. This makes it easier to connect with the speaker on a more personal level and instills confidence in their authenticity, which keeps people interested throughout the presentation.
Promoting Fluid Delivery and Natural Pace
It is essential to maintain the audience's interest by delivering a speech at a natural pace and with a smooth flow. This is made easier by free online teleprompters that let speakers control the speed at which the text scrolls, allowing them to maintain a rhythm that fits their style.
Speakers can concentrate on delivering their message clearly, highlighting important points, and allowing for impactful pauses when necessary with the ability to adjust the speed to their comfort level. The speech's overall effectiveness is enhanced by this fluid delivery, as is the speaker's confidence.
Improving Speech Preparation and Rehearsal
During the preparation and rehearsal phase, free online teleprompters offer valuable advantages. Speakers can easily divide their speech into manageable chunks by typing or pasting the script into the teleprompter tool. They are able to practice each segment separately as a result, ensuring that they are well-versed in the material and can effortlessly move from one point to the next.
Using a teleprompter to practice also helps speakers become familiar with the appropriate emphasis, timing, and pacing for their delivery. Since speakers have already practiced using the teleprompter tool, this comprehensive preparation boosts confidence and clarity during the actual speech.
By boosting confidence and guaranteeing message clarity, free online teleprompters have revolutionized speech delivery. These tools enable speakers to deliver powerful presentations that captivate their audience by overcoming the fear of forgetting, enhancing eye contact and engagement, promoting fluid delivery, and improving speech preparation. People can now confidently share their ideas, inspire others, and make a lasting impression thanks to free access to teleprompter software.