Today, asthma affects roughly 5.4 million people in the United Kingdom. Although asthma is not dangerous in its early stages, its severe condition, such as attacks, can be life-threatening. Why asthma can't be cured, you can always prevent it from entering the chronic stages by treating it with the right preventer inhaler and reliever asthma inhaler.
Both preventer and reliever inhalers are effective for asthma treatment. Preventer inhalers work by calming your immune system – this helps to reduce the lungs' swelling, which causes breathing difficulties. On the other hand, reliever asthma inhalers or Salbutamol inhalers help to provide quick relief for your breathing issue.
Whether you're using a reliever inhaler or preventer inhaler, proper inhaler technique is important for you to get the best out of your asthma treatment. In case you have a poor asthma inhaler technique or are not sure how to use your device, this article is all you need to improve your skills.
Why is good inhaler technique important?
For effective asthma treatments, your inhaler medicine should reach deep into your lungs. This technique allows you to avoid getting the medicine to other parts of your body, which can cause various negative side effects.
It's important to improve your inhaler techniques every time to increase your chance of managing your asthma symptoms correctly. Even if you think your technique is enough, you can always improve further to enable the asthma medication to get into the deepest end of your lungs.
That said, proper inhaler technique will help you:
   

prevent cases of asthma attacks

   

sleep better at night and engage in certain activities with your family

   

better deal with your asthma triggers
What happens if you have issues using your preventer/reliever asthma inhaler?
Are you just about getting started with using an asthma inhaler? If yes, your doctor is the best person to seek advice from on how to use your device correctly.
If you've already started using the inhaler but are currently having issues using it correctly, you still need to visit your GP on how to use your preventer or reliever asthma inhaler the right way. Your doctor may suggest switching to a new inhaler type, depending on your issue. For an easy operation with less hand operation, your doctor may recommend that you use a dry powder inhaler instead of an MDI or metered-dose inhaler.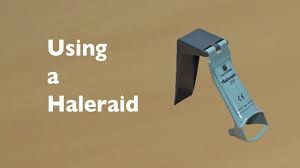 If you have issues controlling the canister because of limited hand strength, your doctor may advise you to use Haleraid® devices or their alternatives. These devices are effective for assisting patients in pressing their canisters.
How to keep your asthma side effects at bay
Picking the right asthma medication is one thing, using the medicine correctly is another. For you to enjoy the best of your medicine, you need to focus on good inhaler techniques.
Instead of your medicine going deep into your lungs, poor inhaler techniques will cause it to stick to your tongue, mouth, or even the back of your throat. Unfortunately, this issue could result in what is known as "oral thrush."
Another effective way to keep your asthma side effects at bay is by handling your inhaler correctly. Rinse the device every time and always keep the cap closed when not in use. Furthermore, ensure to rinse your mouth after using your steroid inhaler to avoid oral thrush.
If possible, you can always consider using a spacer with your metered-dose inhaler, such as  a
asthma inhalers Ventolin. With a spacer, you'll be able to administer your asthma medication directly into your lungs.
Asthma review is important
In case you don't know, an asthma review is a routine check-up with your doctor or asthma nurse to better understand your asthma condition. An asthma review will give you enough time to speak to your doctor about your symptoms and how to improve your asthma treatment.
During your asthma review, ensure to always ask your doctor or asthma nurse to check your asthma technique and give feedback. You shouldn't joke with this if you recently experienced an asthma attack or something close. The same thing goes if you recently switched to a new product or inhaler type.
Maintenance & disposal measures for your inhaler
It's important to keep your preventer and reliever asthma inhaler clean at all times. This way, you'll be able to eliminate any dirt and dust trapped on your inhaler's mouthpiece.
The storage area of your inhaler is another important thing to focus on. For the best results, always keep your device in a cool and dry place. Avoid exposing your inhaler to scorching windowsill. Also, you need to avoid storing the device in a damp bathroom cabinet.
The expiration date is something you need to keep your eyes on at all times. Ensure to avoid using expired or near expire asthma medication to avoid complicating your issues. Once the product expires or is out of use, the best way is to dispose of it at your local pharmacy.